A draughtsman may combine two designs in a single drawing by depicting an object composed of two different halves. Such a drawing is manifestly a design: no object would ever be executed in that manner. A potential client was able to compare the two propositions and choose either of them. Moreover, this mode of presentation allowed the artist to demonstrate the fecundity of his imagination. That was a highly appreciated faculty, in practice but also in theoretical writings on art and design.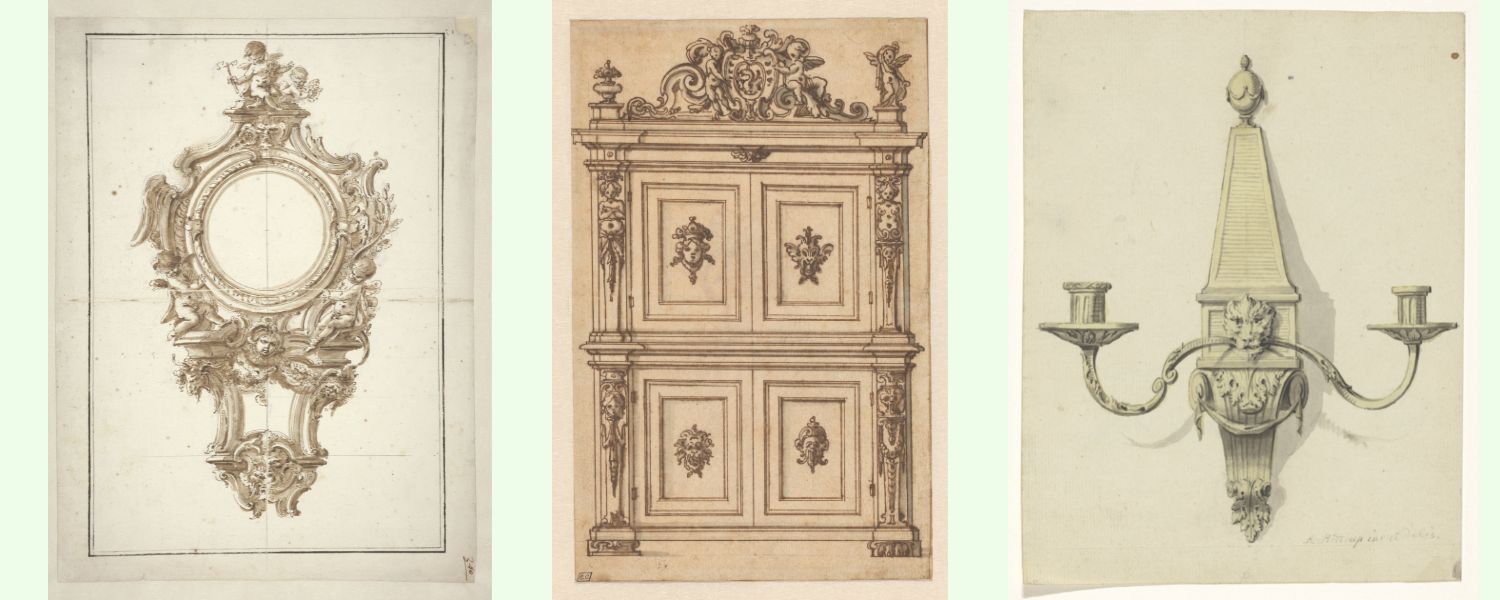 Contemporary alternatives
Designers and architects still work with different alternatives during a design process, although nowadays this is often done in separate drawings. After all, the first sketch almost never becomes the final product. When designing the special hotel room De Bossche Kraan, various alternatives were explored. In the video below, initiator Victor Kooijmans and architect Boyke Kooijmans explain more about the design process of the Bossche Kraan and the role of the drawing in it.
The Bossche Kraan is a project by initiator Victor Kooijmans and developed in collaboration with architect Boyke Kooijmans, artist Jeroen Kooijmans and co-owner Marjolein van Bokhoven.