5 November 2022 — 12 February 2023
Process – Design Drawings from the Rijksmuseum
This pioneering exhibition is an opportunity to discover a collection of extraordinary design drawings from the Rijksmuseum. The drawings, which date from the period 1500–1900, have been brought together for the first time and are arranged according to the successive stages of the design process. The focus here is not on big artistic names, but on the crucial role that drawings have played in design. We watch from close-by as the ideas for all sorts of items are formed and we also get to meet their inventors, makers and patrons. Drawings of vases, chairs and clocks, stoves, sledges and carriages are shown, from the first rough pencil sketches to beautifully worked-up and colourful presentations. The drawings in this exhibition were recently acquired by the Rijksmuseum in Amsterdam, where they belong to a special collection established by Senior Curator Reinier Baarsen. He offers us a unique insight here into the role that drawing has played in the design process, as well as the superb drawings it has produced.
Image: Design drawing for a patinated bronze vase, anonymous, c. 1780. Collection Rijksmuseum Amsterdam. Purchased with support from the Rijksmuseum Fund.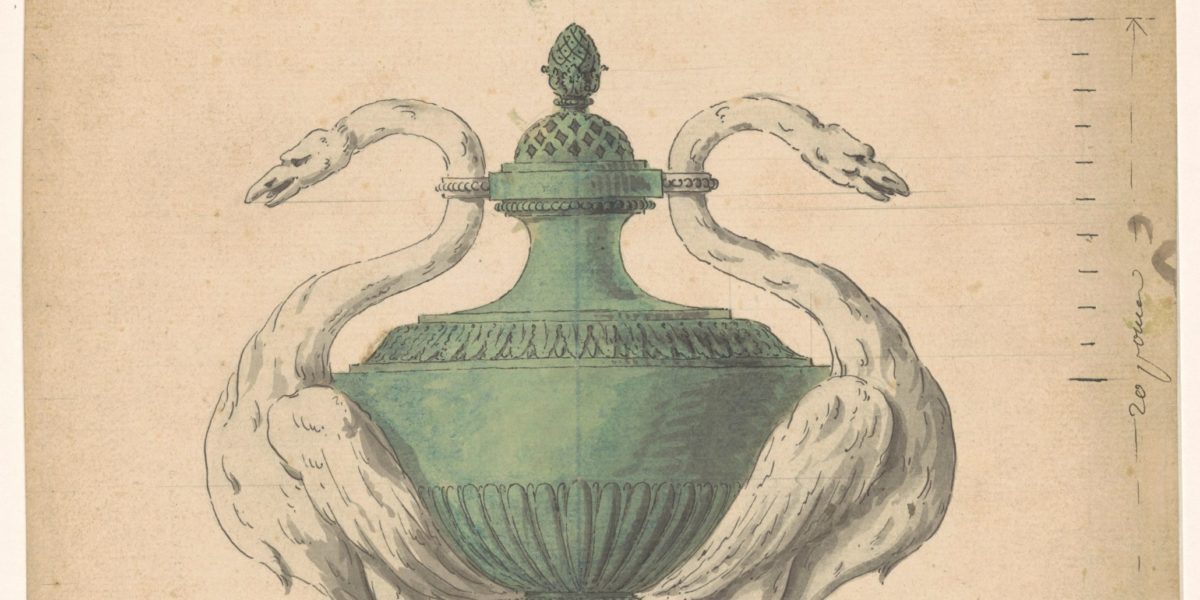 The collection of design drawings is made possible by the Decorative Art Fund/ Rijksmuseum Fonds and all individuals who have contributed to its formation.
Thanks to
the Prins Bernhard Cultuurfonds,