26 January 2022 — 8 May 2023
Touching Worlds: discover our ceramics collection
At the top of the monumental, spiral staircase of the museum, you can see a new permanent collection exhibition. In the coming years, Design Museum Den Bosch will display a number of important works from its own ceramics collection here in varying compositions. For the first presentation, Touching Worlds, two important ceramic works have been used as a starting point: Vase Femme by Pablo Picasso from 1954 and B.C. Orange by Kenneth Price from 1967. The works symbolise the different starting points of the development of artist ceramics and key pieces in Design Museum Den Bosch's collection.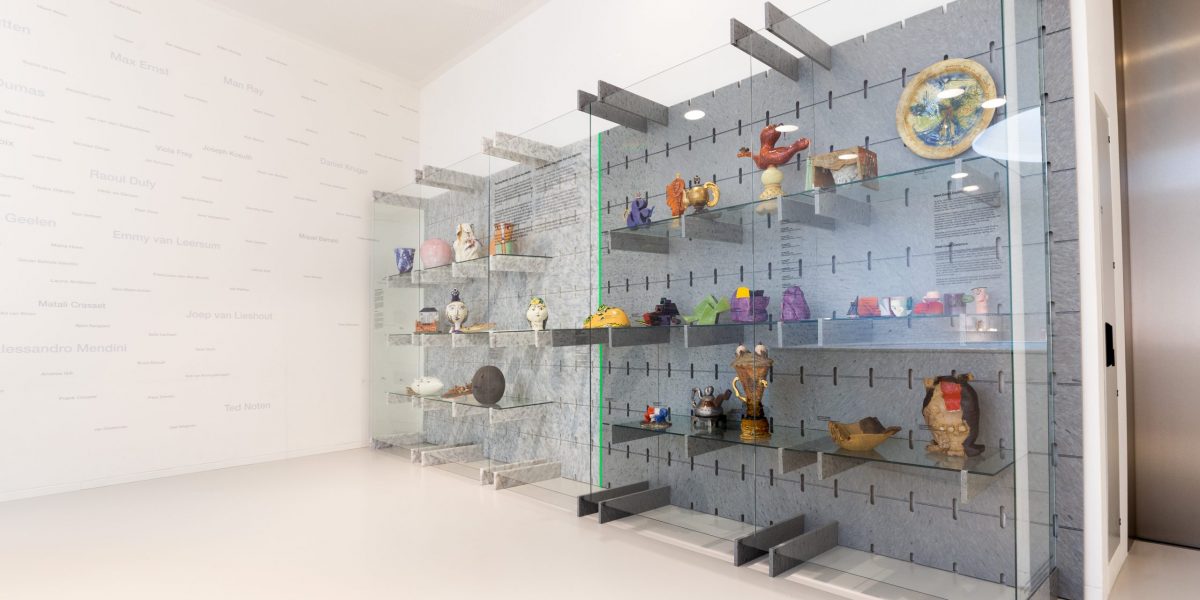 Touching Worlds
The Touching Worlds presentation brings together two worlds: the world of the major artists who were active in France at the start of the twentieth century, and the ceramic artists who worked along the American west coast from the late 1950s onwards. On the left side of the cabinet, you can see work by Pablo Picasso, Jean Cocteau, Marc Chagall and Raoul Dufy. On the right side, you can see American ceramic artists, such as Kenneth Price, Peter Voulkos, Ron Nagle, Robert Arneson and Adrian Saxe. Together, these works give an idea of what has become known as artist ceramics: the work of artists using ceramics as a form of artistic expression equalling the paint of a painter or the stone of a sculptor. The division between applied art (which ceramics are usually categorised as) and visual arts has become indistinguishable in these works.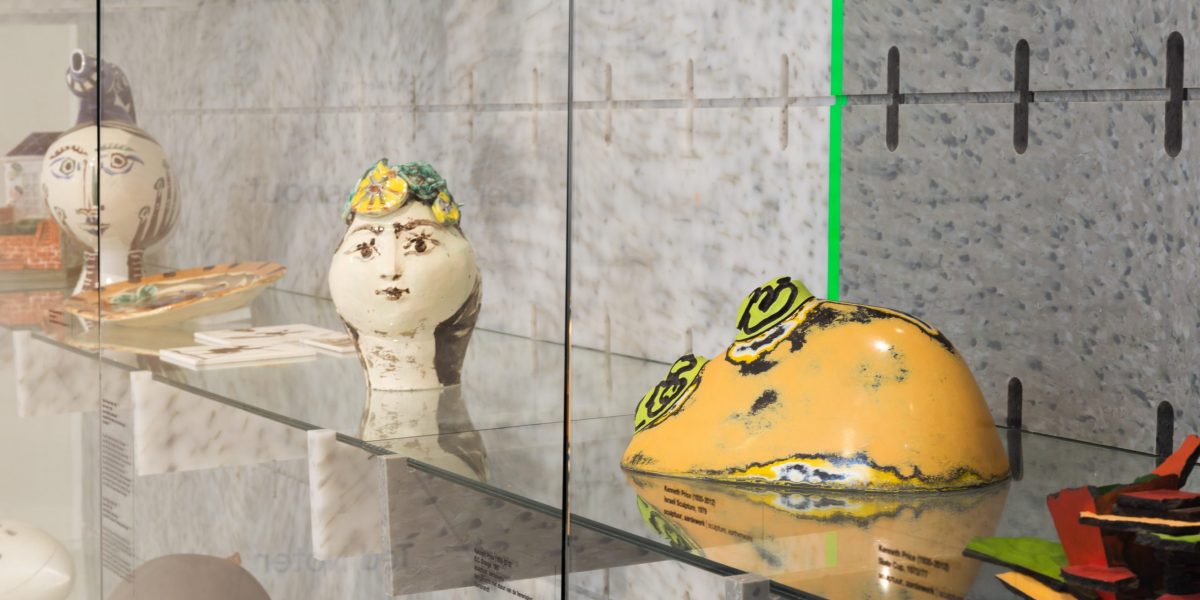 The cabinet
The cabinet was designed by Peter Hopman of Bureau Lakenvelder together with GoGo Plastics. It is made of 100% recycled plastic combined with glass plates. The plastic has been selected from two different waste flows and pressed into unique, durable panels by GoGo Plastics. It is a flexible design, inspired by perforated steel tool walls that will be used in the coming years to display new parts of the ceramics collection in varying configurations.
The ceramics collection of Design Museum Den Bosch
Design Museum Den Bosch has been collecting ceramics for over fifty years. This has resulted in a ceramics collection consisting of over four thousand works. The artist ceramics subcollection is unique due to its size and quality. The objects have regularly been displayed in exhibitions around the world. The current building Design Museum Den Bosch has moved into in 2013 is primarily used for temporary exhibitions. The ceramics special collection will now get a permanent space at the museum.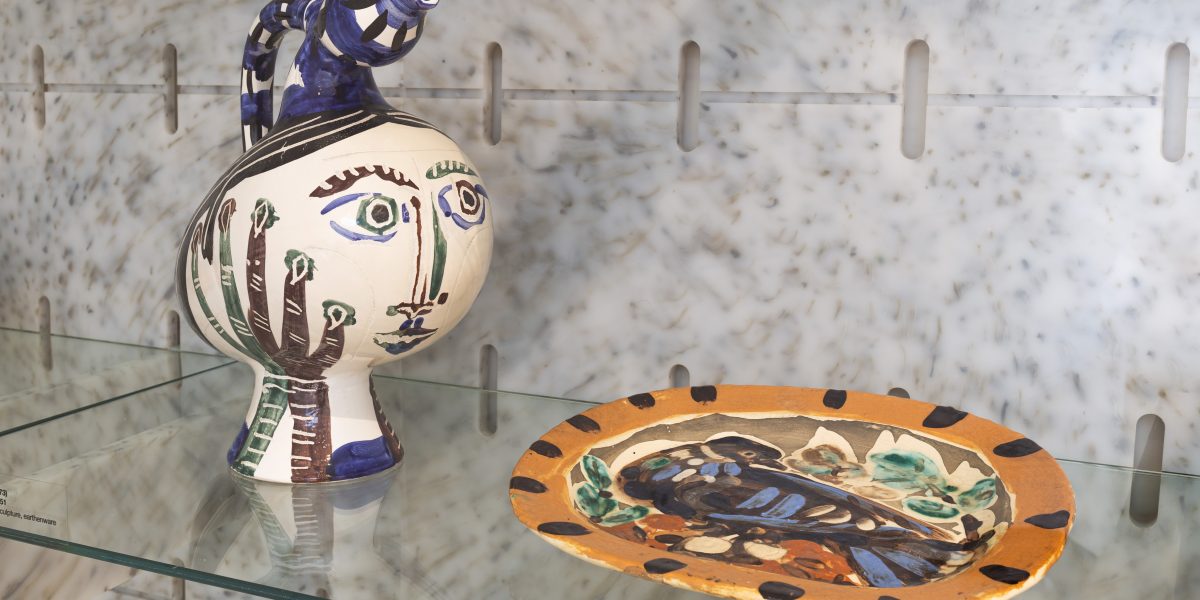 Acknowledgements
This presentation aims to ask attention for the power of Design Museum Den Bosch's permanent collection and was formed with the support of the Rembrandt Association and the Turing Foundation in the context of the 'De kracht van onze Nederlandse collecties' project.