A designer forms his first idea about an object through drawing. He makes a quick sketch which he can subsequently alter or improve, or amplify by adding another sketch. In this way he uses the drawing to create a design, first of all for himself. The drawing makes the first idea visible and serves as a means to reflect on this idea.
If the designer wishes to share his idea with others, for example with a possible patron, he will finish the drawing with a certain amount of care. Through shading and colour he can make the object depicted look more life-like. But he is still giving shape to an idea: the designed object shown in the drawing is not yet in existence.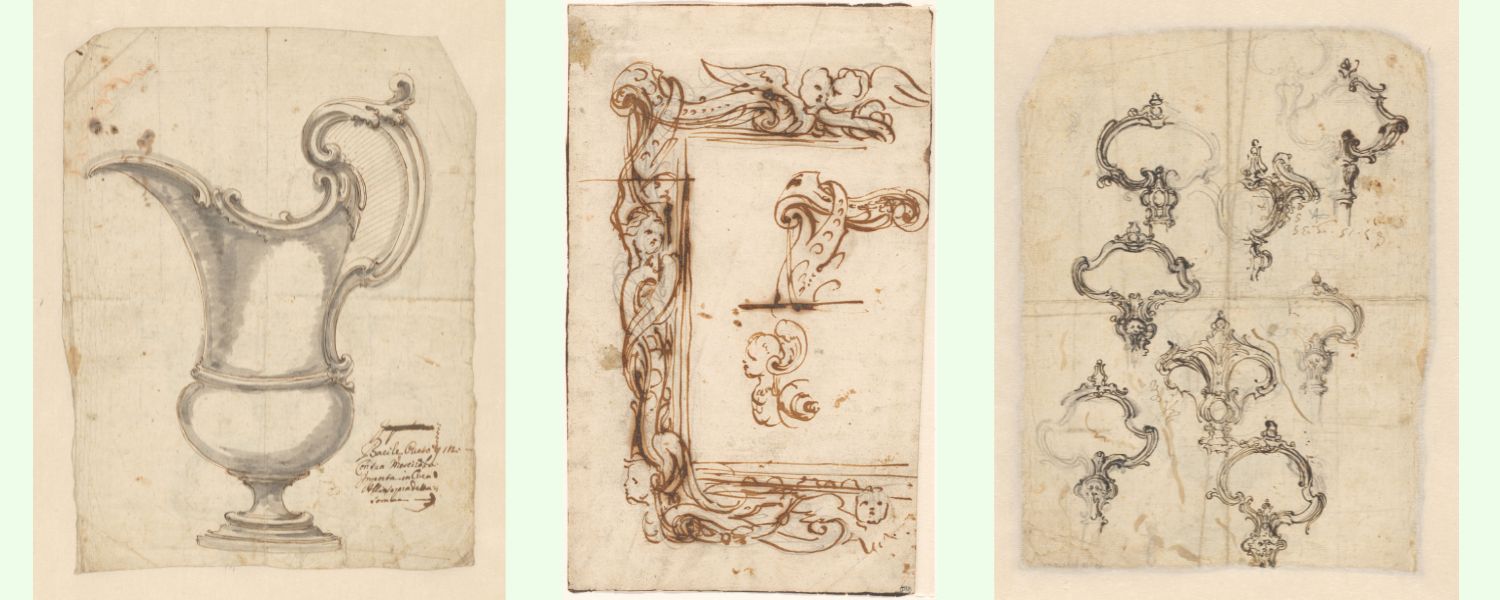 Drawing anno nu
Handmade drawings are almost non-existent, in the workshop of Studio GdB by Gilles de Brock and Jaap Giesen. They developed a unique printer that allows them to print glaze on ceramic tiles. They make their design drawings digitally, but is that really their preference? In the video below, Gilles and Jaap tell you more about this process.