The order for a large and expensive work of art for a church, such as choirstalls or a pulpit, was a matter of serious concern. Next to a pope, a bishop or a vicar, a governing body of some kind was often involved as well. A contract was usually drawn up, in which the work to be done was described. It was accompanied by a contract drawing which showed what the work of art would look like. Such a drawing was an important legal document: if the designer concerned produced a work of art that deviated considerably from it, this might have grave consequences. Obviously, the designer needed to submit a clear and informative drawing, whether made by himself or commissioned from a specialist draughtsman.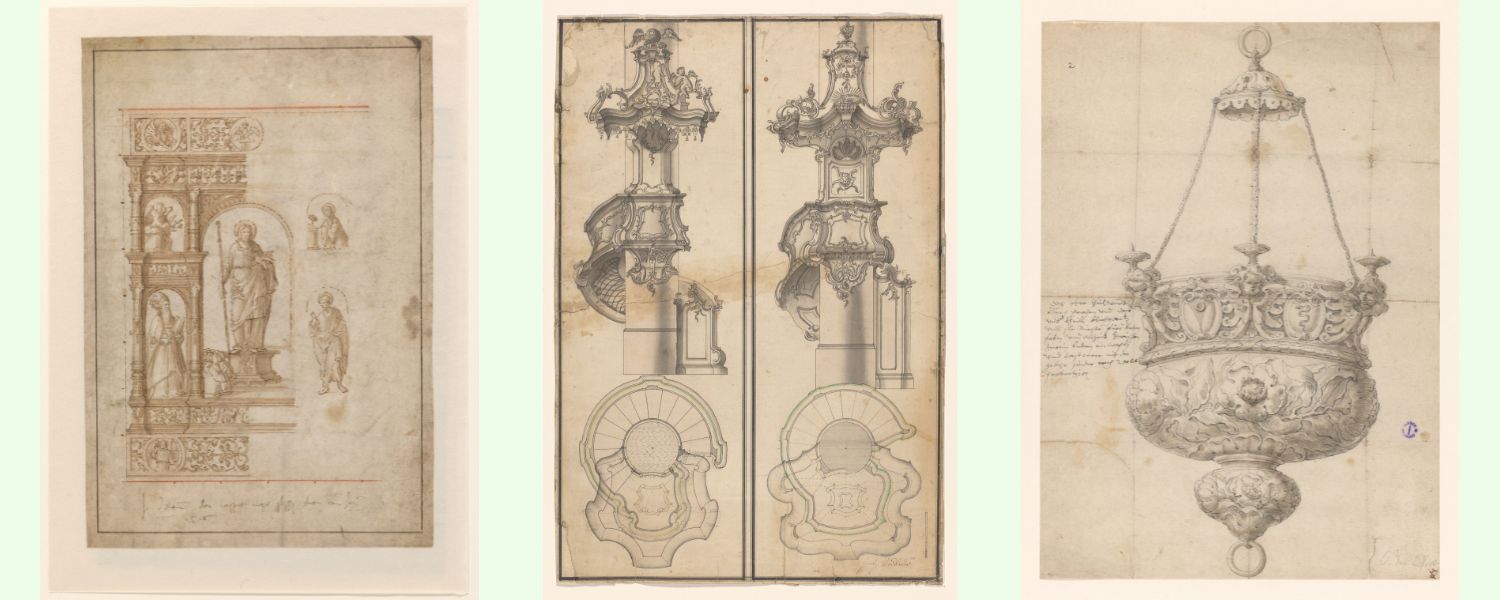 The redevelopment of churches
As a result of secularisation in the Netherlands, more and more churches are empty these days. More than 1,500 churches have already been transformed, including DePetrus in Vught. As an architectural firm, Buro Kade was involved in the conversion of a church into a cultural centre. A process in which drawings played an important role and are still used as a binding document. In the video below, Michael Bol of Buro Kade tells you more about the ways of drawing and the contracts involved.