4 March 2023 — 3 September 2023
Faster, better, more beautiful – the design of progress
Visiting time:

●

●

●

Long (90 minutes)
Design, art, nature and technology blend into a single whirlwind experience at the grandly conceived family exhibition Faster, better, more beautiful – the design of progress. Discover the fascination with speed, follow the hunt for the millisecond and experience the heyday of streamlined design.
Faster, better, more beautiful all the time. The design of least resistance: that's the philosophy behind streamlining, one of the most important design principles of modern times. The concept of streamlining became wildly popular in the 1930s. With the wind of new scientific and industrial developments in their sails, designers turned the streamline into a symbol of progress. Boxy aeroplanes made of wood and textiles evolved into slender giants in gleaming aluminium. Lumbering steam trains turned into silver bullets. Cars ceased to be horseless carriages and, with their new enclosed and flowing form, began to zoom along brand-new motorways. Streamlining was not limited to transport either: streamlined design sold and could be applied to everything from irons to typewriters. Even today, we like our organizations to be 'streamlined' and the dream of unrestricted speed is as alive as ever in sport.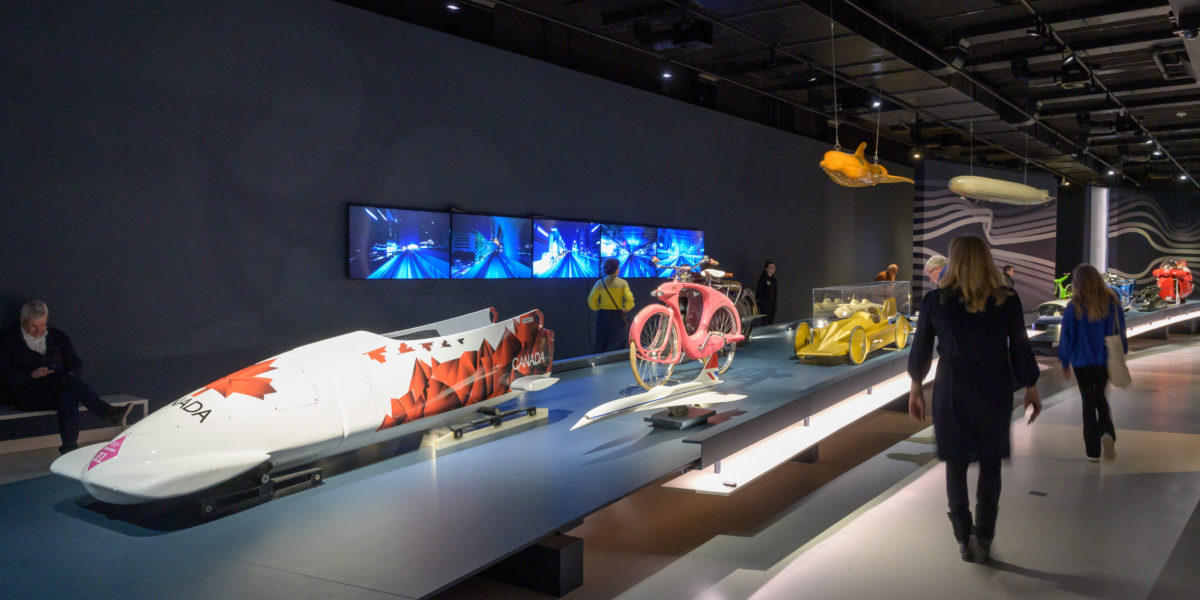 Unique designs, spectacular vehicles and special models
The first room of the exhibition introduces you to the history, significance and future of the streamline. You'll find unique designs and artworks, spectacular vehicles, sporting equipment and special models – some being shown in the Netherlands for the very first time. Our audio tour and family booklet make the exhibition equally interesting for everyone. You can see La Jamais Contente, for instance, from 1899 – the first car to travel at 100 km per hour on the road. And it was electric too! Discover how streamline designers were quick to draw inspiration from nature for a unique model of a submarine from 1853, an airship model from 1938 and a model of an ocean liner by the great American designer Norman Bel Geddes.
The Third Floor
Looking for more depth? Then visit our Third Floor. Here you will find the exhibition texts, videos and articles on the topic of streamline. Discover new items every week.
Artists too have long been obsessed with speed and progress. Take the work of Italian Futurists like Tullio Crali, or the first films by the Lumière brothers. The streamlined shape has also been applied to vehicles, of course. You will see several motorbikes, part of a Le Mans racing car, a hydrogen car and Solar Team Twente's solar-powered car.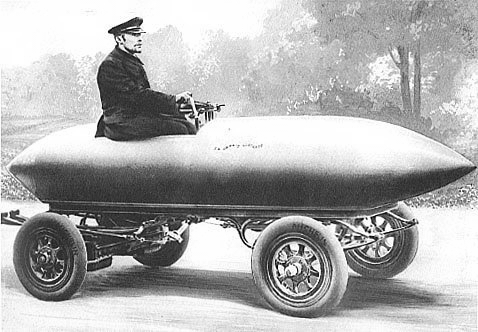 Every second counts in sport above all, which is why streamlining is omnipresent there. Examples in the exhibition include an Olympic bob sled and time-trial bike, speed-skating suits and indoor cycling helmets, not to mention the famous swimsuit inspired by sharkskin, which had to be banned in 2009.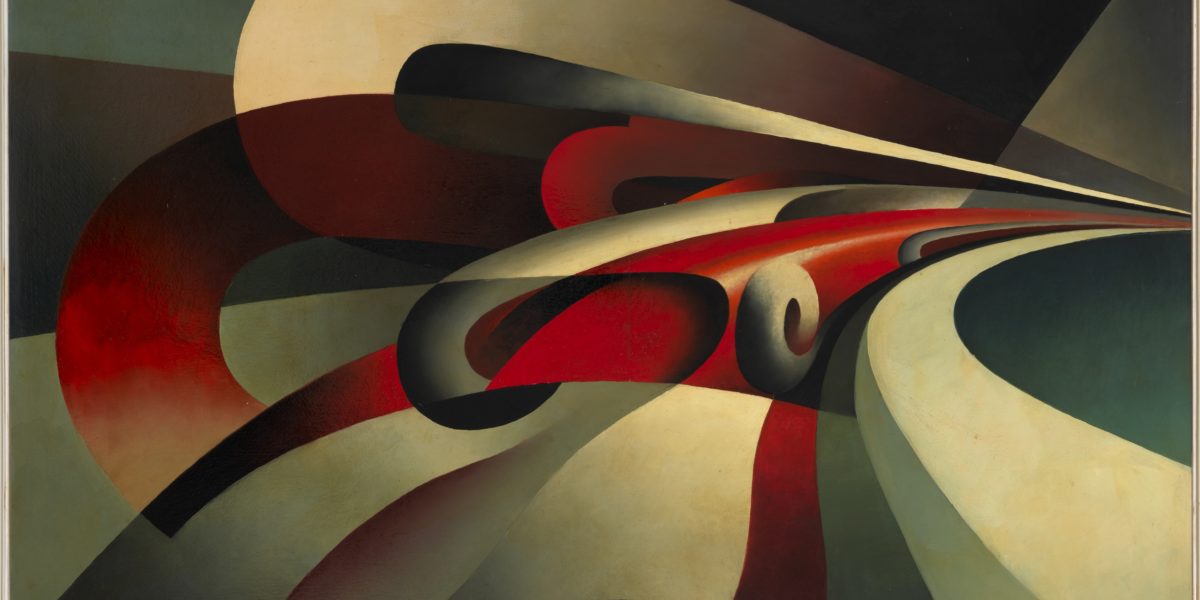 Design a car, fold an aeroplane and study air resistance in a wind tunnel
In our second room, meanwhile, you and all your family get to discover the technology behind streamlining and to create streamlined designs of your own. The various workstations in the Streamline Lab challenge you to perform your own trials and studies and to come up with new designs. Put together your own streamlined designs until you get the perfect car. Have a go on real racing bikes and feel how your posture determines how hard you have to pedal against the wind. Test different shapes in the mini-wind tunnel to explore precisely what air resistance is. Fold an aerodynamic paper plane. Draw inspiration from nature and design a superfast animal vehicle. In this way, you and all your family get to follow in the footsteps of the designers, artists and athletes you met in the first room of the exhibition.
Streamlining today
Faster, better, more beautiful – the design of progress shows how human beings have been fascinated by speed and streamlining for decades. Given the immense technological advances of the past hundred years, it is tempting to think that streamlining belongs to a bygone era. But nothing could be further from the truth: the most fuel-efficient cars are still the ones with low drag and streamlining. La Jamais Contente (1899) also reveals that the first cars were electric and that today's Teslas and Polestars actually belong to a long tradition of electric vehicles. Sustainability and streamlining go hand in hand. Not that this is a new insight: the engineer Paul Jaray wrote as far back as 1922 that streamlining was not just a matter of style and speed, but was also essential to a car's economy and accessibility.
Thanks to
the Mondriaan Fonds,

the Prins Bernhard Cultuurfonds, thanks to Ahrend Fonds,

and thank to the Tosca Trampoli Fonds,