On display until — 31 December 2023
Sigrid Calon – Everyday Tools
Visiting time:

●

●

●

Average (10 minutes)
The work of Sigrid Calon (1969) oscillates between autonomous art, design and graphic design and looks colourful, modernist and fresh. Her style is characterised by a grid within which she plays with patterns, colours and shapes. This is clearly reflected in her art books and riso prints. She also creates textile objects, murals and spatial installations. The emphasis is always on the playful investigation of the essence and the expressiveness of materials.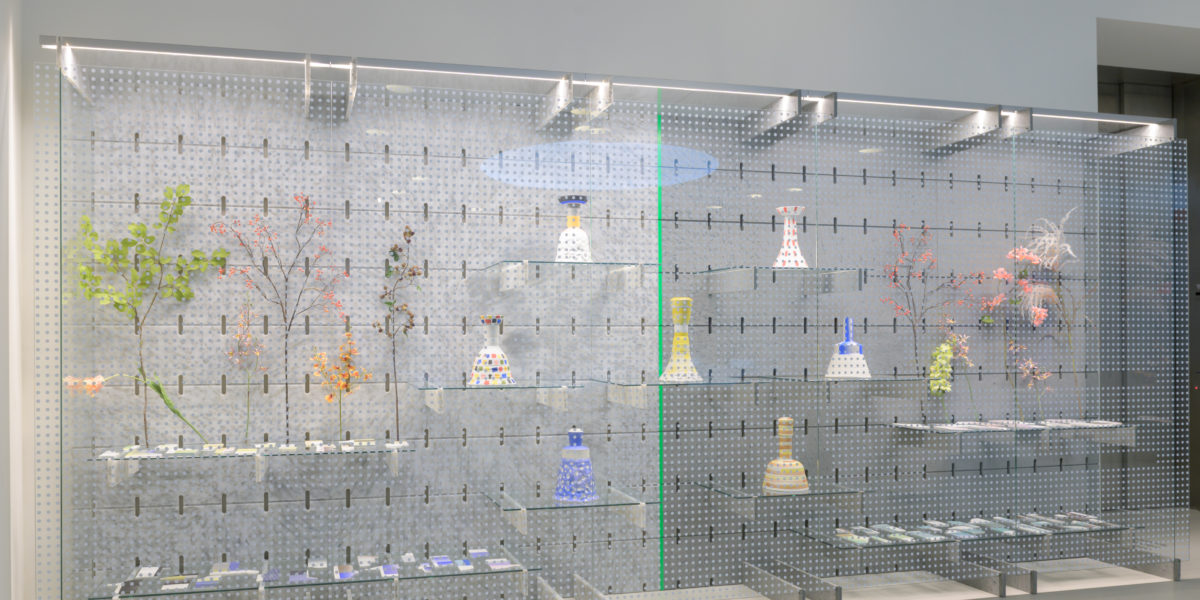 In the summer of 2022 Calon spent three months in Arita (Japan), where she had the opportunity to learn special ceramic techniques. Design Museum Den Bosch has acquired a series of seven porcelain objects which she created during this period. The shapes of casts and supports used by potters, combined with influences from the surroundings such as rocks, determined the shapes of these objects. The shapes were turned by master potter Hara san, on the instructions of Sigrid Calon. After that she painted them in bright colours.
In this presentation we also show Everyday Tools Series 3. The shapes of these porcelain slabs are a reference to metal pottery equipment. The coloured dots refer to Calon's riso prints and are the result of her experiments with glaze, whereby she superimposes various colours. She does not mind the 'mistakes' (black marks) that sometimes occur: they can actually be quite interesting.
This presentation was curated by curator Marte Rodenburg. The graphic design was provided by Sigrid Calon. The cabinet was designed by Peter Hopman of Bureau Lakenvelder in collaboration with GoGo Plastics.