In the second part of the exhibition "Victor Papanek: The Politics of Design" you get to know Papanek better. Here you will find the exhibition text.
Victor Papanek's life and work not only illustrate his development as a designer and educator, but also lend themselves to telling the story of twentieth-century design. The breaks in Papanek's biography coincide with the key historical events of his time and their resonance within the design scene. He escaped from Nazi-annexed Vienna to New York in 1939, where a future-oriented World's Fair would soon open his eyes to a completely different world. By 1946, he establishes his first business, Design Clinic, focused on creating inexpensive contemporary furniture for post-war consumers. During this period, Papanek is heavily influenced by modernist design greats, such as US  architect Frank Lloyd Wright, as well as less conventional figures like architect and writer, and fellow émigré, Bernard Rudofksy.
Papanek's work became increasingly political over the course of the 1960s, and other designers in Europe began to question their profession too. Finally, in 1970, the book that would rapidly make Papanek famous was published: Design for the Real World. The large central table in this room is devoted to this controversial volume. Originally published in Swedish, a US edition appeared in 1971; since then, the book has been translated into over 20 languages.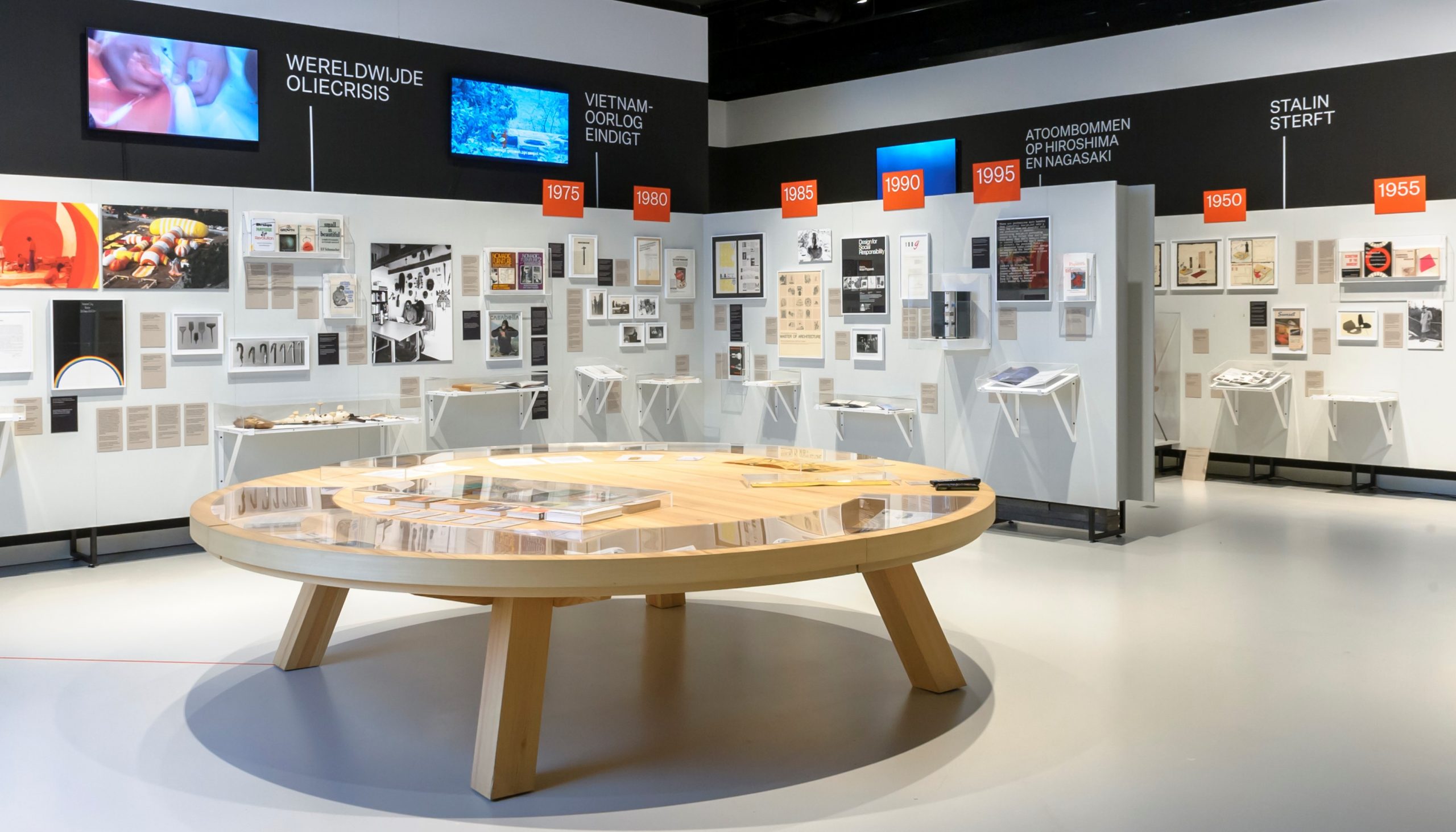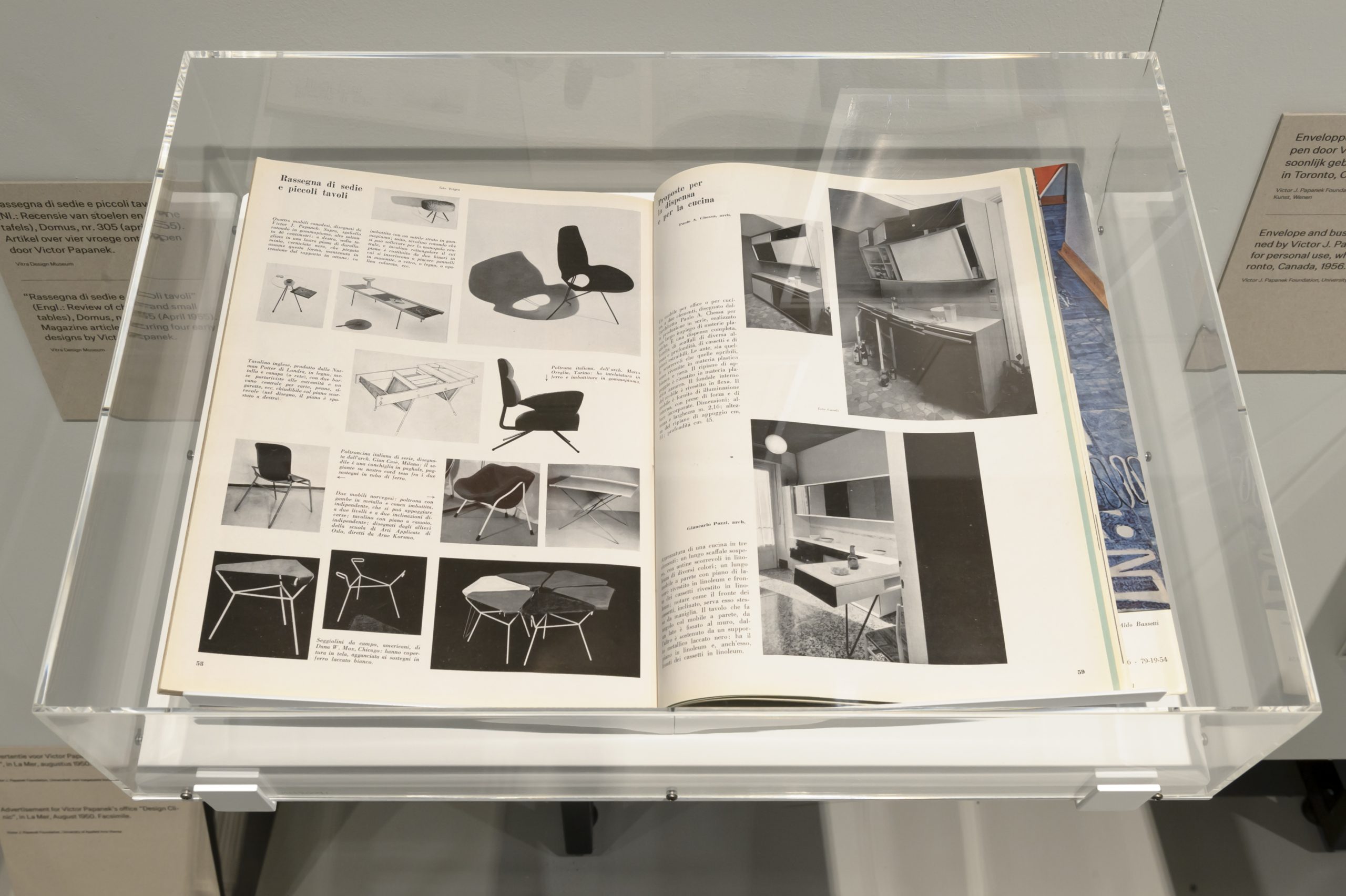 To this day, Design for the Real World is considered a pioneering work for socially and ecologically sustainable design. Its original success, however, relates to the fact that it gave the countercultures in design a voice for the first time and summarized their concerns in a pointed and accessible way.