This text by Bart Lootsma was originally published in the accompanying catalog of the exhibition. You can find the full catalog here.
The designers and artists in the Austrian avant-garde were obsessed with theories of social change and wrote manifestos about the processes to implement that change. Despite their manifestos often being very radical, they realised an impressive number of their projects.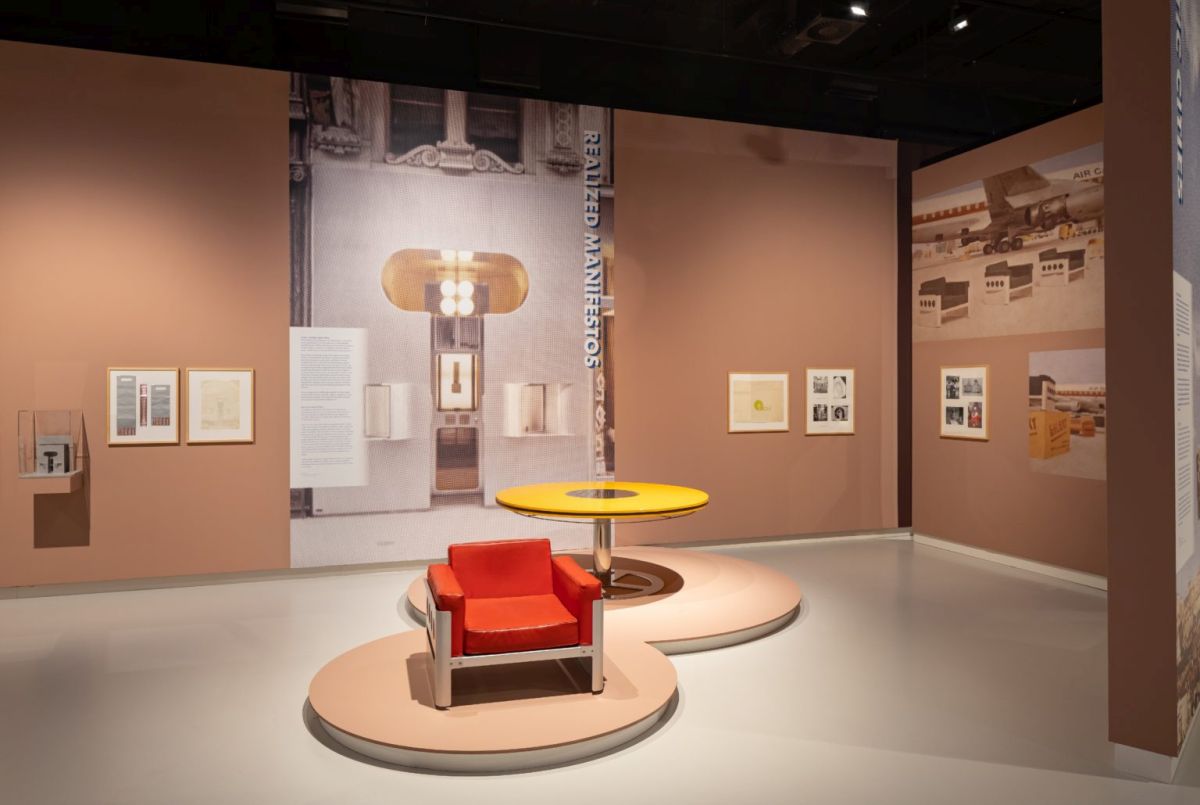 Early on in his career, Hans Hollein designed a number of shops in downtown Vienna. The candle shop Retti has all the trademarks of the cities designed by Hollein at the time, albeit on a smaller scale. The mystery of the windowless aluminum facade, prominently featuring the air conditioners and lamps above the door, suggests a futuristic machine.
The floor plan is reminiscent of a church, emphasised by the cross shape of the space and the candles on display. The entrance is a tiny showroom, its smallness enlarged in width by two mirrors. The 'blessed' transaction takes place in the second room, in front of an altar of sorts.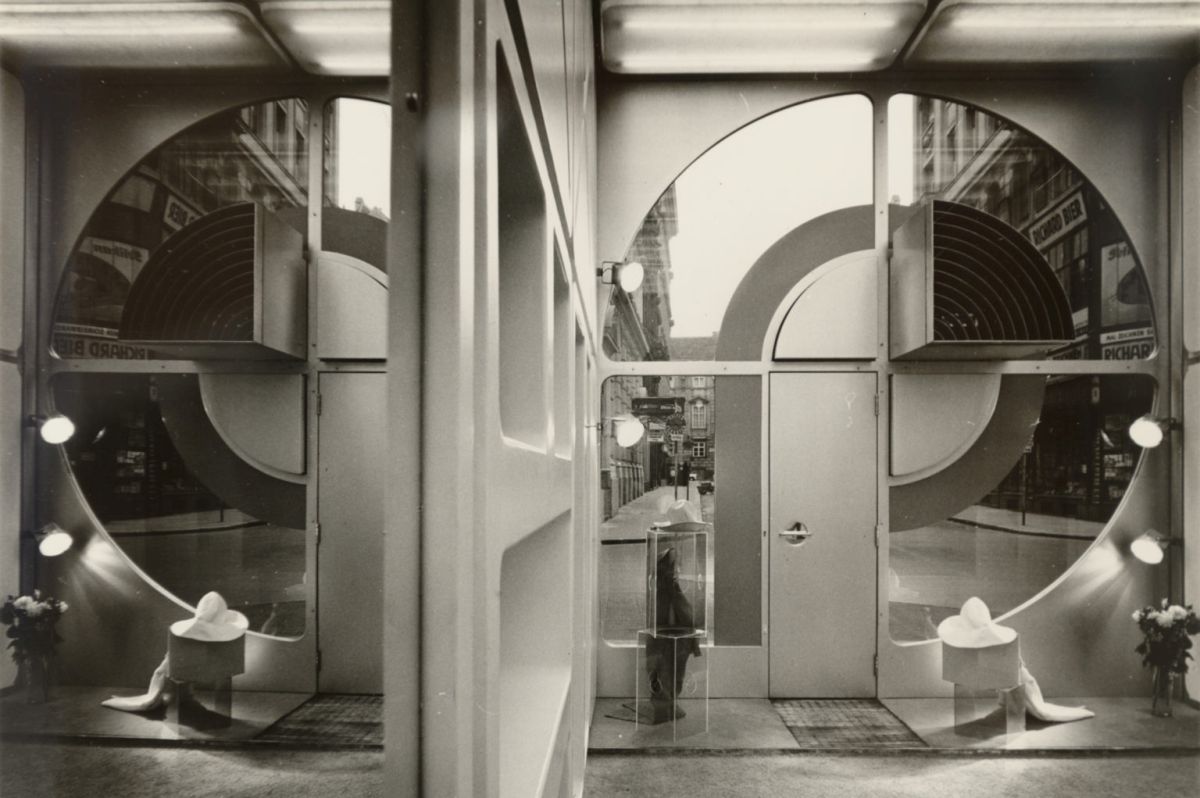 The fashion boutique CM, entirely made of polyester, looks like an elegant mechanical apparatus with the air conditioning similarly integrated into the design.
In their design of everyday objects and environments, the designers referred to the modern cults of life, death, cosmos and religion, making even the most mundane designs expressions of their radical social vision