This text by Bart Lootsma was originally published in the accompanying catalog of the exhibition. You can find the full catalog here.
Alles ist Architektur is the title of a manifesto published in magazine Bau by Hans Hollein in 1968. According to Hollein, the traditional definition of architecture is no longer relevant. 'Our efforts are focused on the environment as a whole and all media that determine it. Television as well as the artificial climate, transportation and clothing, the telephone and the home.' Architecture is not necessarily a building; technical aids can evoke an architectural experience. 'Buildings can therefore be simulated.'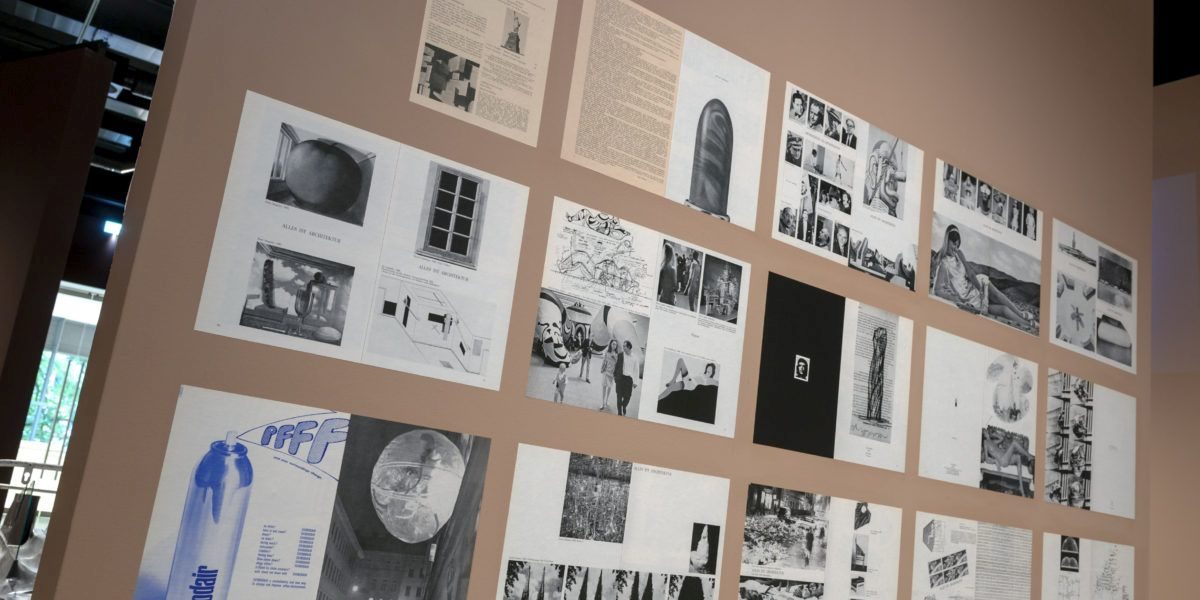 In his manifesto Hollein shows examples of different types of architectural experiences: everyday objects that are enlarged to gigantic proportions, visual art, pills, sprays, elec­tro­nics, computer code and inflatable structures. 'A true architecture of our time is therefore redefining itself as a medium as well as expanding its resources in that area.'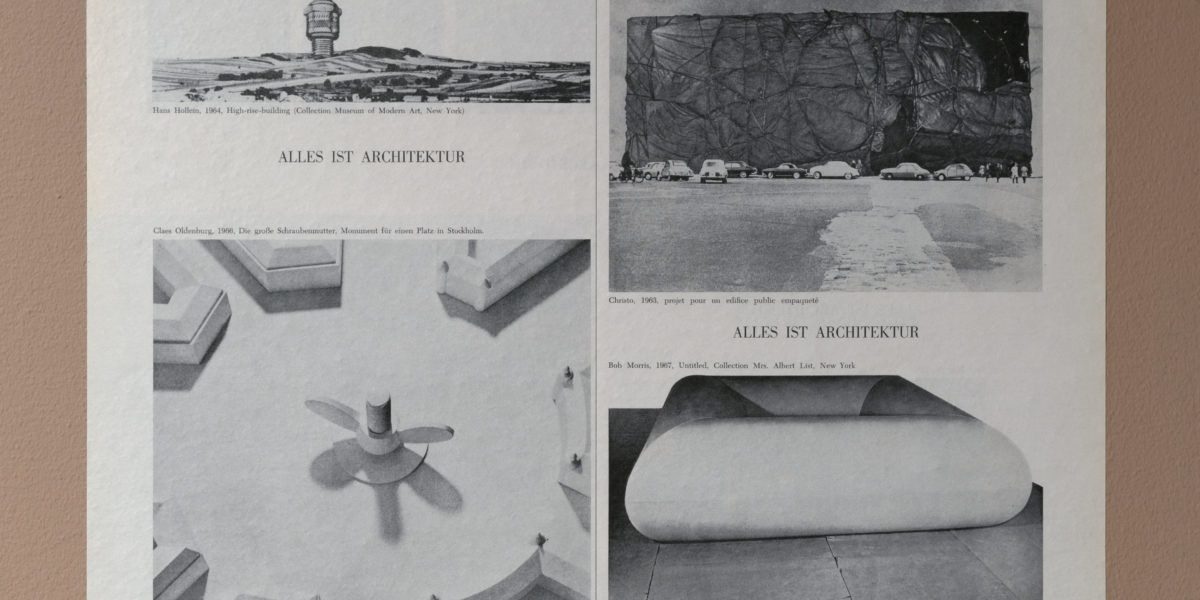 If everything is architecture, then of course everyone is also an architect. The manifesto shows architects who eventually became famous or infamous for a completely different career: filmmaker Sergej Eisenstein and writer Max Frisch, fashion designers André Cour­règes and Paco Rabanne, Nazi hunter Simon Wiesenthal and Nazi minister Albert Speer.